History of SLI
Bud McKinney is a retired FBI Agent. In 2005, he established Strategic Leader, Incorporated (SLI), a consulting business in strategic leadership development and risk management. SLI's initial contract was for conducting international compliance investigations in Foreign Corrupt Practices Act matters with the US Department of Justice, the Securities and Exchange Commission, Tyco International, and White and Case Law Firm. SLI led investigative teams of retired FBI Agents, lawyers, and accounts for some 3 years in 20 countries. SLI continues to do contract work subcontracting ad hoc teams as necessary.

SLI provides services to Carrbridge Berkshire Group (CBG) as chief of staff, strategic security, leadership development, corporate synergies, and risk management. SLI provides CBG with compliance management for TruNorth Warranty of North America, and strategic security development in the transportation industry.

SLI is engaged in Site Security Management during construction and subsequent operations with SCIF Constructors and Electronics and Special Aerospace Security Services, Inc. We also work with National Security Training Institute through presentations, courses, and seminars in the national security arena.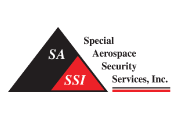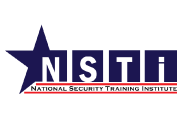 SLI's endeavors include developing strategic leadership for public and private sector executives and their organizations. SLI also leads risk management and assessments for insurance groups, their policyholders, and for other clients. SLI, Johnson and Maples, Caitlin Syndicate, and Lloyds of London worked together in risk management, food and beverage security, and investigations.

Biographical Information
Since 1995 Bud has continued to serve as Senior Advisor in Human Resources with the Major Cities Chiefs (MCC). In this capacity he leads their Human Resources Committee, doing research and writing on contemporary issues in law enforcement.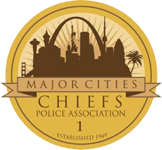 Bud has served as an elected member of the Executive Board for the FBI National Executive Institute (NEI) Association since 1995.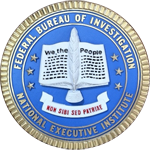 Since 2005, Bud has served as the Chairman of the Board for Christian Family Life.

From 2002 until 2005, Bud worked for The Coca-Cola Company in Strategy Development and International Security. He was instrumental in the worldwide roll out of the Incident Management, Crisis Resolution Program to Coca-Cola's global system. Other responsibilities included providing strategic security to Coke's Pacific Rim businesses, and enhancing Coke's liaison with U.S. and foreign law enforcement and government officials.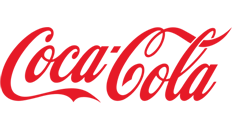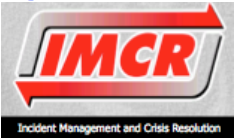 Prior to joining Coke, he was employed with Verizon Communications in Public Policy and External Affairs. He established and maintained strategic alliances between Verizon and officials in federal and state government, private industry, and academia. He was involved in the formation and operation of Verizon's regulatory compliance group with its focus on corporate governance. He was also involved in the research of strategic telecommunications issues.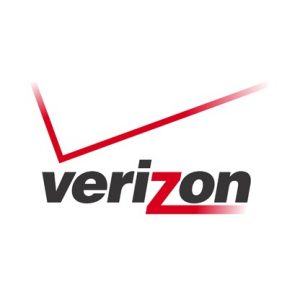 Agent McKinney retired from the FBI as Administrator of the National Executive Institute (NEI) and Training Advisor for both the Major Cities Chiefs (MCCA) and the Major County Sheriffs (MCS). The NEI, MCC and MCS programs provide education to the chief executive officers of the largest law enforcement agencies in both the United States and International Agencies. After retiring with twenty four years FBI service, he has continued to research, publish and present on contemporary law enforcement issues at the annual meetings and training sessions for the MCC, MCS and the NEI graduates. At the beginning of his career he obtained FBI Field Division investigative experience in Florida, Virginia, and Washington, D.C. In 1983, he was chosen as a plank holder member of the FBI Hostage Rescue Team (HRT) and served as an Assistant Assault Team Leader. In 1990, he left the HRT to become an instructor on the Firearms Training staff. From this position he was chosen for the Attorney General's Detail where his responsibilities included security of U.S. Attorneys General and liaison with government officials in foreign, federal, state, and local agencies. He was later assigned to the Management Science Unit as Administrator for the Management Aptitude Program, the assessment center for supervisory and executive positions in the FBI. In 1995, he was approved by the University of Virginia as Adjunct Instructor for the FBI National Academy (NA), and taught leadership courses, both undergraduate and graduate to the NA.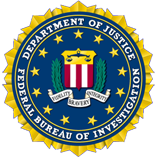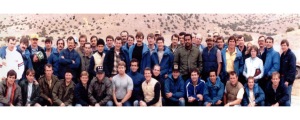 Other experience includes six years in the US Marine Corps Reserve, in VMA 233 and HMM 774, and he was honorably discharged as Sergeant. Bud worked 5 years in sales at Noland Company, a building industry wholesale business.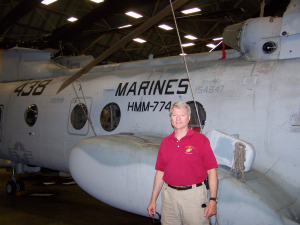 He earned a B.S. in Business Administration from Old Dominion University in 1976, and finished a M.S. in Public Administration at Virginia Commonwealth University in 1990. After he completed a Graduate Study Certificate in Adult Learning and Instruction from the University of Virginia in 1998, he earned a M.S. in Human Development and Adult Learning in 1999 from Virginia Tech. In 2007, he successfully defended his dissertation research work on Strategic Leadership in Law Enforcement for a Ph.D. in Human Development and Adult Learning from Virginia Tech.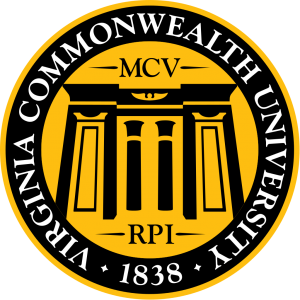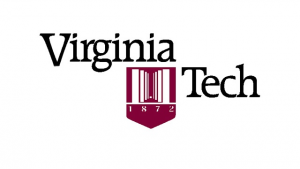 Married to Margaret since 1970, they have three daughters, three sons-in-law, and four grandchildren.