NATIONAL INSTITUTE OF STRATEGIC TRAINING AND LEADERSHIP EDUCATION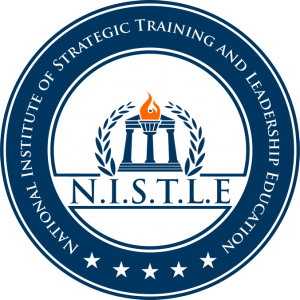 S
My Role:
Co-founder and Chief Executive Officer
About N.I.S.T.L.E:
NISTLE's purpose is to design, develop, assess, deliver and support the professional growth for leaders by partnering with the public and private sectors.  By affiliating with Major Universities, the FBI National Executive Institute, the Major Cities Chiefs, the Major County Sheriffs, and other associations, this university level curriculum will complement existing programs for leader.  It will also sponsor research into the issues that face the public, private sworn, civilian, professional, and military communities at large.
The vision of this organization is to provide strategic and executive leadership education and training to leaders, and to facilitate continuous lifelong learning for them.  NISTLE is attentive to leaders from the public sector, law enforcement, transportation, military, and the businesses sector, any who have an interest in graduate or undergraduate level studies, case studies, research and publications on issues impacting our global communities.